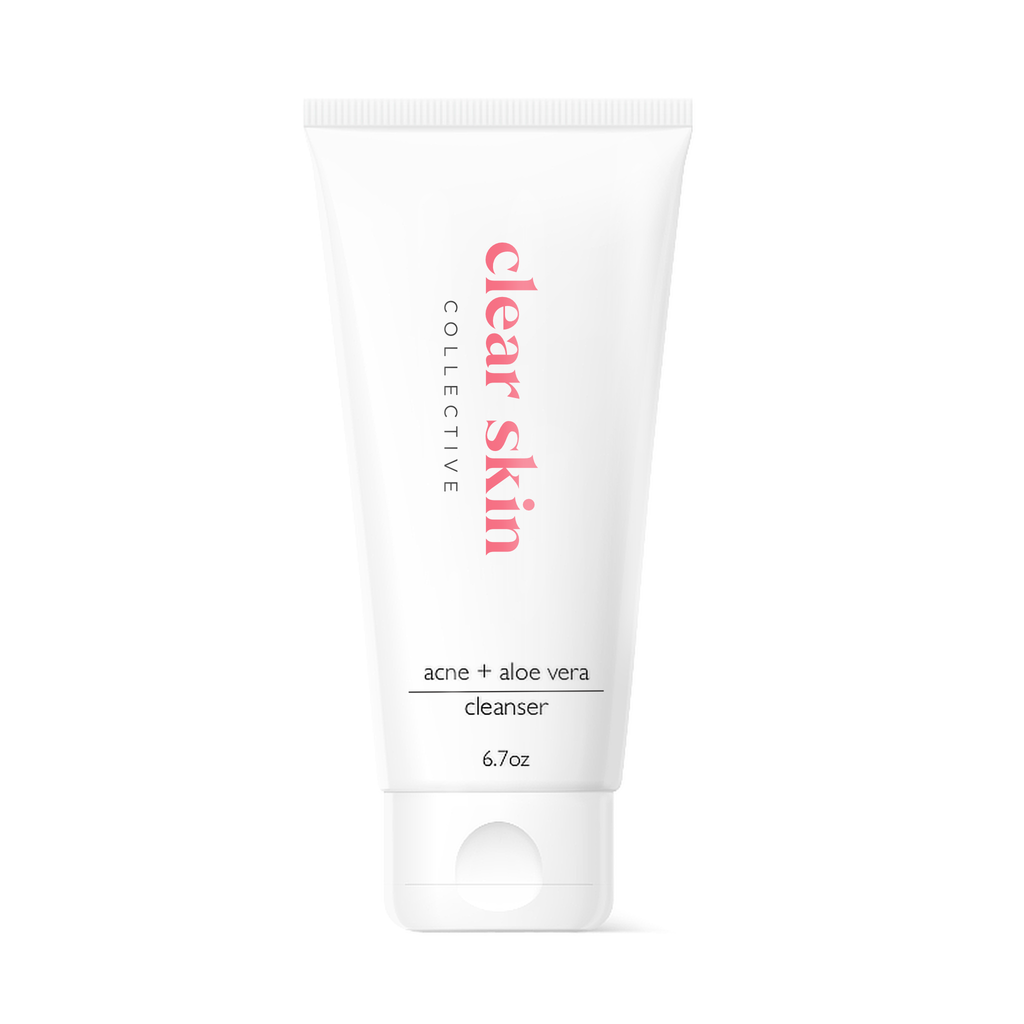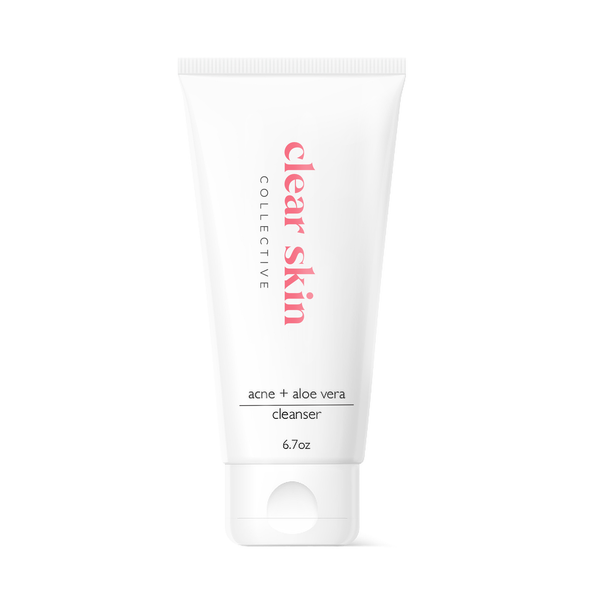 Clear Skin Collective Medicated Acne Cleanser 5%
Regular price
$72.00
/
---
Clear Skin Collective Acne Wash + Aloe Vera is an advanced, medical-grade Benzoyl Peroxide cleanser that helps to unclog pores, kill acne-causing bacteria and prevent future blemishes from forming.
Benefits
Soap-free, non-drying, and non-irritating, this powerful cleanser is scientifically formulated to maintain skin's optimal pH balance while deeply soothing acne-prone skin. 6.7 oz
How to Use
Wet affected area, wash and rinse well.  Use once or twice daily or as directed by your skin care professional
Ingredients
Benzoyl Peroxide USP: Highly potent and solvent-free due to its sophisticated manufacturing process, this medical grade Benzoyl Peroxide is finely milled so there is no chalky residue left behind. It works effectively and quickly to eradicate acne-causing bacteria and prevent future blemishes.
Aloe Vera: This medical-grade ultra-soothing aloe vera helps reduce the appearance of redness and calms acne-prone skin.
Aloe Barbadensis Leaf Extract, Carbomer, Disodium EDTA, Maltodextrin, Phenoxyethanol, Purified Water, Sodium Benzoate, Sodium C14-16 Olefin Sulfonate, Stearic Acid USP